NTPv4 Stratum-1 Network Time Servers.
Accurate and Reliable GPS and Multi-GNSS Technology.
Synchronize  Thousands of NTP\SNTP Clients.
IPv4 and IPv6 Internet Protocols.
Made in UK.
Free Support and Firmware Updates.
---
T300 GPS NTP Network Time Servers
Unit Price: GBP 1050.00
Stratum-1 GPS Referenced NTP Server.
High-Sensitivity GPS Receiver.
Extremely Cost-Effective.
Get more information about TimeTools T300 NTP Network time Server.
---
T550 Multi-GNSS Dual-LAN NTP Server with TCXO
Unit Price: GBP 1400.00
Stratum-1 Multi-GNSS Referenced NTP Server.
Receives GPS, GLONASS, BeiDou and is Galileo Ready.
Dual Ethernet Ports.
High Stability TCXO Oscillator for Extended Holdover.
3-Year Warranty.
Get more information about TimeTools T550 NTP Network Time Server.
---
T100 High-Performance, Low-Cost, GPS NTP Server
Stratum-1 GPS Referenced NTP Server.
Compact Desktop Enclosure with AC Adapter.
Extremely Cost-Effective.
Get more information about TimeTools T100 Compact GPS NTP Server.
---
Customer References and Testimonials
A large number of organisations from around the world trust TimeTools for their synchronization requirements. Here is a small selection:
Rolls Royce, Lockheed Martin, Shell, Siemens, Nokia, NASA, Bank of England, BAe Systems, British Telecom, Motorola, Coca-Cola, BBC, Inland Revenue, US Army Corps.
"Purchased a GPS NTP Server to replace an old TimeTools Windows XP based device which has been running for years. Very fast delivery, installation a breeze, had it all up and running within an hour. Now syncing all servers and devices to the unit. Would recommend it."
Carlisle College, UK.
"Not only has the TimeTools product performed as advertised but it is also cost-effective. Outstanding customer support. What more could anyone want???"
Carollo Systems, USA
---
TimeTools is an ISO 9001 Accredited Company.
ISO 9001 is an internationally recognised standard for quality management. It specifies the requirements to successfully implement a Quality Management System in order to monitor and improve the performance of a company.

ISO 9001 accreditation demonstrates that quality assurance and customer satisfaction is of paramount importance to us.
---
Quick Contact Form.
[contact-form-7 id="1234″ title="Contact form 1″]
We aim to respond to requests for information within 24-hours.
---
Related Products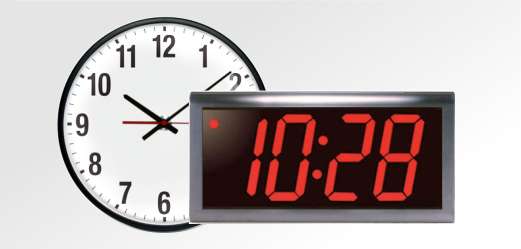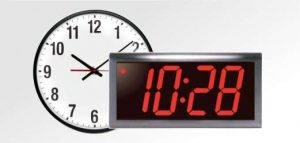 NTP Synchronized PoE IP Clocks.
GPS Splitters.
GPS Over Fibre Solutions.
---
Please Note: All prices exclude VAT and delivery.