TimeTools T300 is a GPS referenced hardware NTP server that can be used to accurately synchronize the clocks of networked computers.

The NTP device receives time stamps from the Global Positioning System (GPS) to precisely synchronize its internal real time clock. Client computers can then utilize the Network Time Protocol (NTP) over Ethernet to synchronize their system clocks to the correct time. When locked to GPS, the T300 can synchronize to within a few microseconds of UTC. Network time clients clocks can then be synchronized to within a millisecond of the NTP server.
The T300 can serve as a time reference for up to 100,000 client computers. Any networked appliance with NTP or SNTP client software can utilize the time reference. Most operating systems, routers, switches, phone systems and CCTV systems have NTP or SNTP protocols built-in.
Features
GPS referenced Stratum-1 NTP server.
Synchronize network time clients with millisecond precision.
Serves up to 100,000 client computers.
NTPv4 and SNTP compliant.
Dual stack IPv4 and IPv6 Internet Protocols.
Supplied with a high quality weather-proof T-3040 GPS antenna and mount.
Made in UK.
Timing Specification
GPS timing pulse synchronized to within 15 nanoseconds (one sigma) of UTC.
T300 system clock < 3usec locked to GPS.
Network time clients <1msec depending on network traffic.
Hardware Specification
Low-power, high-performance ARM processor.
Single 10/100 MBit auto-sensing, auto-MDIX Ethernet port.
Universal AC mains input PSU.
1U high rack-mountable aluminium enclosure.
GPS Timing Receiver
The T300 integrates a GPS timing module which provides a precise pulse-per-second (PPS) output. When operating in Over-Determined Clock Mode the accuracy of pulse per second is within 15 nanoseconds of UTC.
Features
Works in the most demanding weak signal environments,
GPS Time Receiver Autonomous Integrity Monitoring (T-RAIM) algorithm.
High sensitivity.
Single satellite in view operation.
T-3040 GPS Antenna
The T300 NTP box is supplied with the T-3040 GPS antenna. The T-3040 is housed in a permanent mount industrial grade weather-proof conical enclosure.
A L-Bracket and V-bolt are provided for pole-mounting or fixing to a flat vertical surface.
Features
Great axial ratio.
Low noise LNA: 1 dB
High rejection SAW filter
High gain: 40 dB typical
Low current: 15 mA typical
ESD circuit protection: 15 KV
Wide voltage input range: +2.5 to 16 VDC
T-3040 GPS Antenna Benefits
Excellent multipath rejection
Excellent signal to noise ratio
Great out of band signal rejection
Ideal for harsh environments
IP67, RoHS and REACH compliant
What is in the T300 NTP Server Box
T300 time server hardware
T-3040 GPS antenna
MT4-GPS L-Bracket and V-Bolt mounting kit.
TCX-030 LMR195 equivalent cable 30m (100ft)
IEC power lead
RS232 Serial Console Cable.
Quick Start Guide.
Customer References and Testimonials
A large number of prestigious organisations from around the world trust TimeTools for their synchronization requirements. Here is a small selection: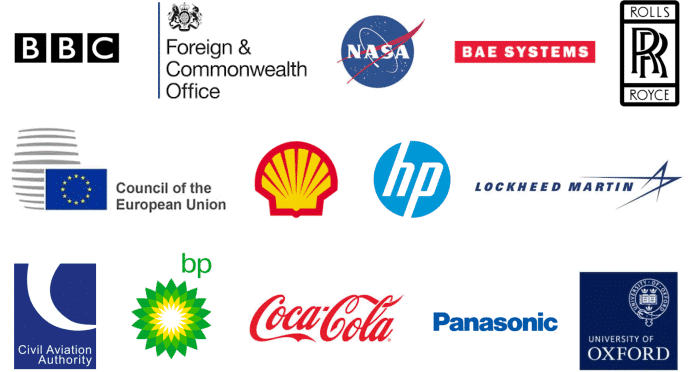 Get more information about TimeTools T300 NTP server device .